Applique is an excellent way for an embroiderer to customize their design and make it their own. Whether the goal is to add some vibrant colors and patterns, add a personal touch to a piece of embroidery, or whatever your vision might be, applique is a great solution to get that extra little bit of flair that you want.
In the modern world of embroidery, one of the most essential steps to creating a great piece is the process of embroidery digitizing. It goes without saying that for a piece to be great, it has to be designed and translated into digital form with skill and care. Many people think that it's a simple, brainless process to digitize a piece of embroidery - but in fact there is significant nuance and expertise involved. When it comes to the final product, it's always easy to tell the difference between quick, haphazard digitization and professional quality work done by an expert. We want to make sure you can tell what goes into a quality digitization, learn some simple tips and tricks for your own work, and see why you can rely on us to always exceed your expectations when it comes >to the quality of your applique.
The word applique comes from the french term appliquer, which means "attach". This makes sense, because the basic idea of applique is to attach fabrics of different shapes and patterns onto a larger piece. This practice is almost as old as embroidery itself, and there are many different traditions and techniques that have been passed on through the years. For example, in sewing, there is a specific needlework technique in order to applique large pieces such as banners or tapestries. Applique is also commonly used in quiltwork, and there are many traditions from around the world which feature applique prominently in their work.
Traditional applique, such as in sewing and quilting, is done by hand and can be very time-consuming, requiring a high degree of skill to perfect. However, since the invention of the electronic sewing machine, applique has become much more accessible, and great results could easily be achieved by those who are unfamiliar with the techniques of traditional applique. Now, there is an even simpler way to achieve a high-quality and professional applique and that is through the process of Applique Digitizing.
Even though the results can be outstanding, there are still some fundamental principles of embroidery that needed to be observed in applique digitizing, so it's important to work with a professional digitizer who is experienced in the craft and can help with avoiding some of the most common mistakes. Today, a lot of digitized applique which is ordered online is produced at a very low level of quality - and this shows in the end result. Anyone familiar with embroidery will be able to distinguish between a high quality piece and a haphazard, cheaply produced piece of fabric. Although the process of applique digitizing is convenient and more accessible than the traditional techniques, it doesn't mean you have to settle for a low standard of quality. In choosing to work with Digitizing Ninjas, you are choosing a professional service that will leave you feeling excited about the quality of your applique.
Our Applique Digitizing Samples
---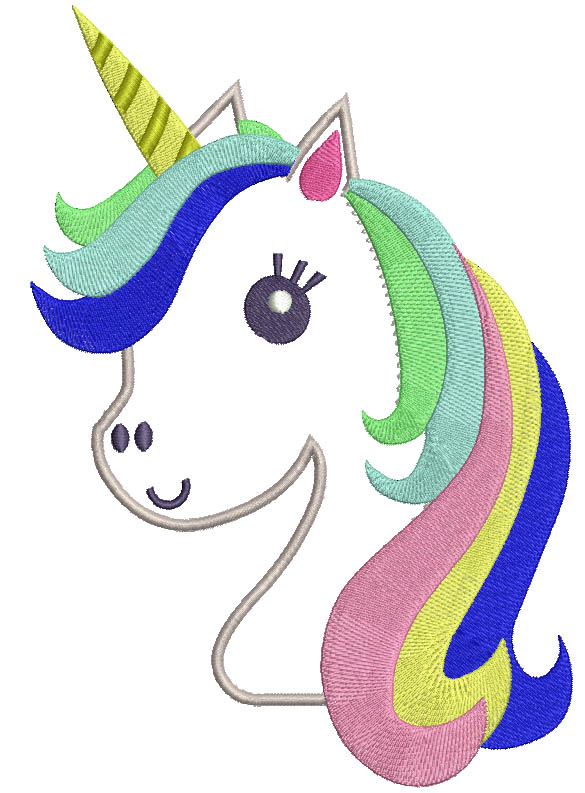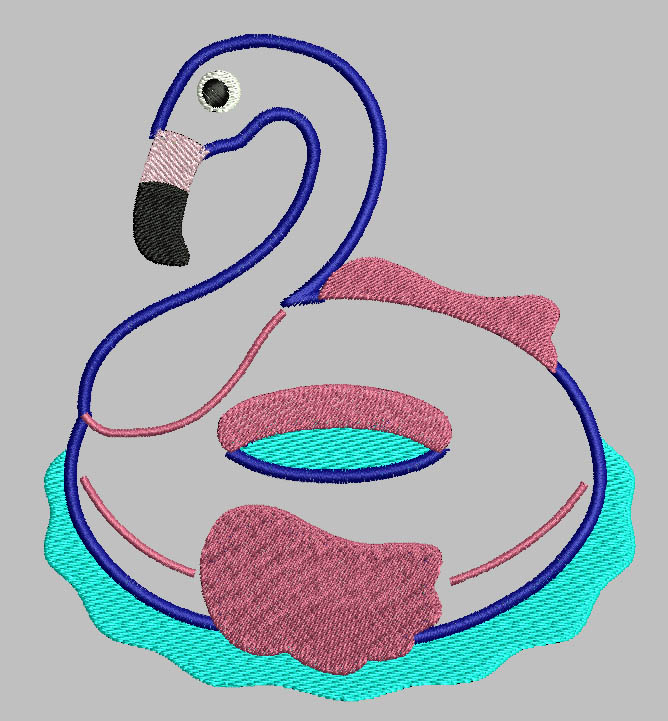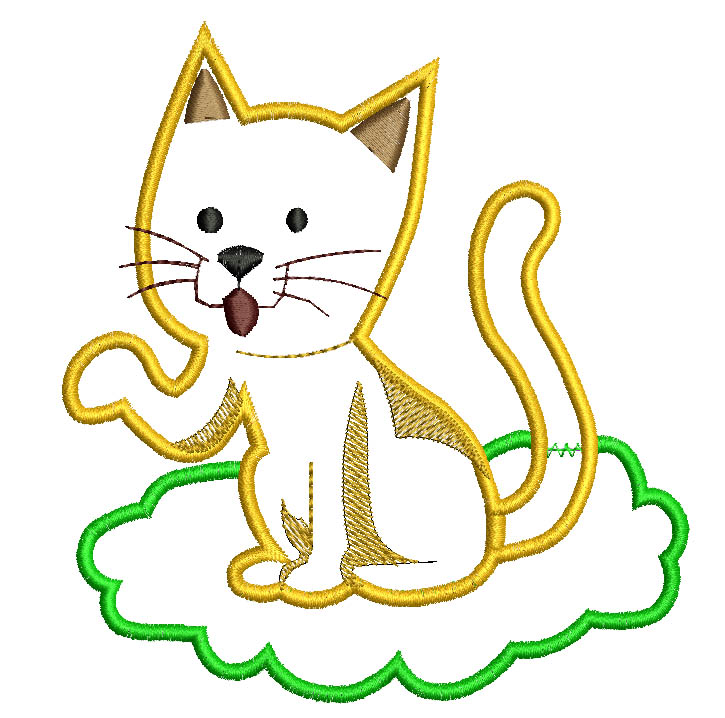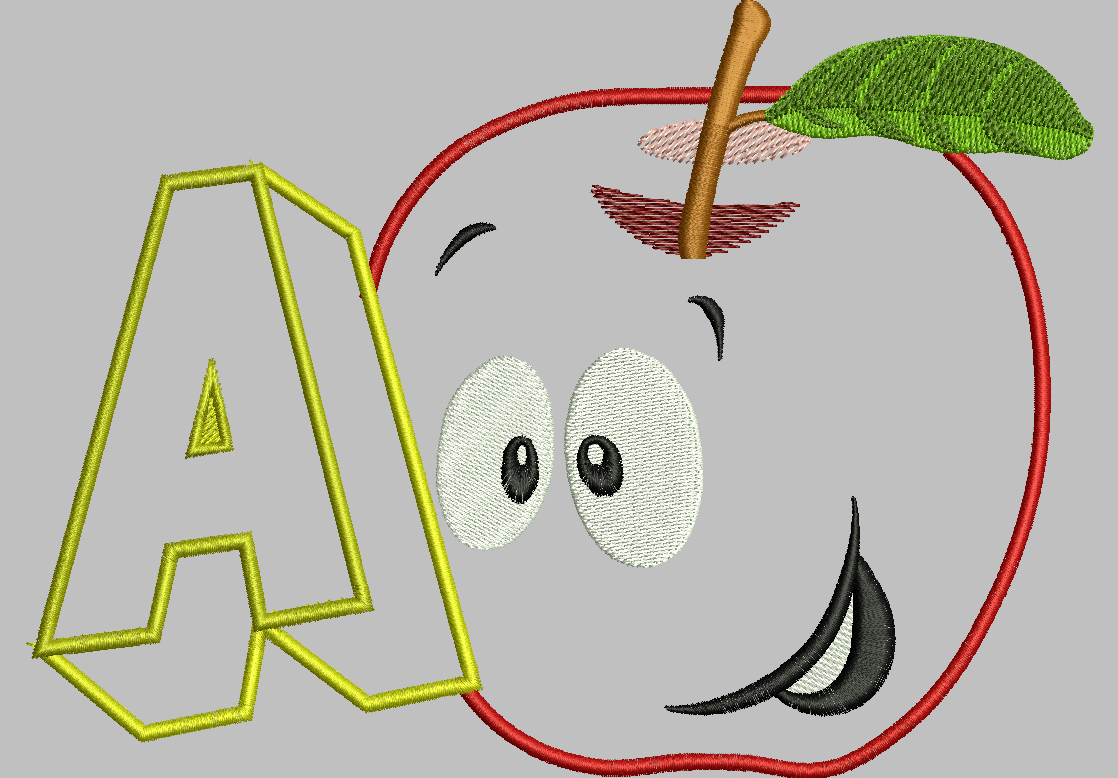 If you are working with Embroidery Digitizing Software yourself, there are a few tips you can follow that will help you get the results you are looking for. Although they won't replace experience and expertise, try some of the techniques below and see if they help you achieve your vision.
Preparing Your Image File

Applique digitizing always begins with importing an image file into specialized embroidery digitizing software. It is great to start with a large file in the first place, in order to maintain image fidelity, but if this is not possible, begin by enlarging any small images. At this point, the "applique" tool which is common in many types of software will come in handy. This can be used to trace the image using anchor points or a free-hand style. Make sure you zoom as required to really capture all of the fine lines and details in the image.

Important Stitches

One of the most important stitches in the applique digitizing process is the placement line. The placement line is a running stitch which outlines the position where the applique will be placed. Usually, a stop is added into the machine, which gives the user a chance to place the applique appropriately before continuing. At this point, the applique fabric will be affixed to the piece with a tacking stitch. Finally, the edges of the applique can be decorated with bordering satin, which will embolden the applique and make it more eye-catching.

Smaller Design Elements

If the applique is a basic shape or pattern, then usually just one piece of fabric does the trick. However, if the applique has smaller design details that require care and precision, then these smaller features will have to be digitized separately. Most software will have an option for overlaying smaller design elements and integrating them seamlessly into the larger piece. Sometimes, these small elements are what really make an applique come together so they shouldn't be overlooked!

Large Designs

In the world of modern applique, it is common to see designs which are quite large and take up much of the surface area of their piece - think T-shirts, sweatshirts, or other kinds of large apparel. Since these items will be worn and subject to wear-and-tear, there are some important considerations to ensure the longevity of these pieces. An overall rule of thumb is to always digitize from the center of the graphic and move outwards - this will prevent the center of the fabric from wrinkling and losing integrity with age. When dealing with larger designs, you may also find it helpful to digitize it in several pieces, rather
At Digitizing Ninja, we've got a team of 20+ trained professionals who know the ins and outs of making embroidery look great. What's more, we make it easy for you with a quick turnaround, flat prices for 90% of jobs, flexible payment methods, and the ability to work with any machine embroidery format that you need. 15 years of experience goes a long way when it comes to digitizing applique, and we're proud to say that it shows in the quality of our work.
So if you've got a project that has to come out perfect, Digitizing Ninja has got your back!